mobile coupons for canadian consumers

Follow us
on Twitter!

Catch us on
Facebook
!
merchants & marketers



why we rock
FREE
No download cost, registration fee, or subscription fee. Simply download the app and start saving.
ON DEMAND
Clip does not send unwanted text messages or otherwise intrude on your privacy. You access the deals you want, when you want them.
SAVE A TREE
Nothing to print out. Just show your mobile device to the cashier. No paper or ink means Clip is environmentally friendly.
THE KISS APPROACH
Keeping it simple is more than just an acronym to us. It defines our approach to user experience.
JUST THE BEGINNING
We work exclusively with merchants to make sure you get the best deals on your phone. Every day we are adding more merchants and even more amazing offers.
WE MAKE FRIENDS
Clip is hooking up with local
partners
from coast to coast. Our partnerships mean even more great offers on your phone!
download now. it's free!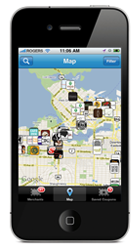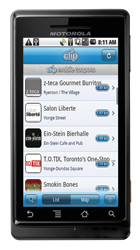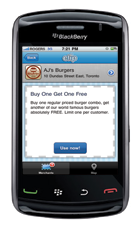 Open the app and it
automatically finds deals near you.


Select the business and pick a coupon.


Click "Use Now" and show the code to the cashier.

easy to use. easy to save.
Clip allows you to search, save and redeem special offers from your favourite merchants and restaurants using your smartphone.
The app does all the work. It finds deals and coupons based on your location in seconds! Never forget coupons at home, or have a wallet stuffed with paper coupons.
Location based services allow consumers to get relevant information on-the-go. With the Clip app, there is no need to search for offers with a browser, no need to find zip codes and no reason to memorize SMS short codes. Just Clip and save!